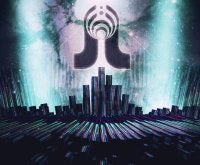 Dec 19 - 20 , 2015

Doors open at 6pm. Box Office Will Call opens at 3pm.

Two-day tickets - $98.75. Additional fees may apply.

Audio, or video recording is not allowed. Professional cameras are not allowed. Small, palm size cameras are ok.

Free. Parking lot opens at 5pm. Parking lots will be cleared nightly after performance. RVs/campers and box trucks will not be permitted.

Small drawstring style backpacks and bags 8.5" x 11" or smaller will be allowed. No large backpacks.
All bags are subject to search.
Please note there is no on-site bag check.
One factory-sealed bottle of water 20oz or less is permitted (caps to be removed by security at the entrance).
No glowsticks are allowed; small battery-operated glow toys & LED Glove are allowed.
Totems of reasonable height (6' max) not deemed to be a danger to public safety will be allowed provided that they are constructed on a hollow cardboard tube. Note that totems constructed on anything other than a cardboard tube (i.e. PVC pipe, plastic toy, etc) will be denied entry.
Empty CamelBaks with removal, transparent bladders will be allowed pending search/inspection approval.
No masks.
Factory sealed cigarette packages, tampons, packs of gum, chapstick/lip gloss will be allowed.
Any item that can be used as a weapon will not be permitted.
No electric or vapor cigarettes.
No selfie sticks.
No musical intruments.
No laser pointers.
No crowd surfing.
No fireworks, pyrotechnics, or any other kind of explosive.
No water guns, water balloons, and/or any other kind of water projectile.
No aerosol or other spray products.
Please help by disposing of your own garbage properly and lend a hand to keep the Mothership green.
BASSLIGHTS 2015
Pretty Lights and Bassnectar return for the 4th Annual BassLights co-headlining special shows on Saturday, December 19 and Sunday, December 20. Each artist will play both nights, with one headlining on Saturday and the other headlining on Sunday.
Event Times
This event has already occured.