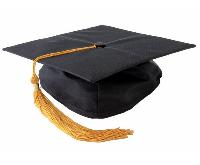 Jun 15 - 17 , 2017

Traffic Alert! The Coliseum-Convention Center Campus will be very busy Friday and Saturday; parking will be at a premium. Please carpool and plan to arrive early (up to 1 hour prior to graduation time).
Hampton City Schools Graduation Ceremonies
Graduation ceremonies for Hampton City Schools will be held on the following dates:
Bethel High School: June 15 at 7:00pm
Hampton High School: June 16 at 7:00pm
Phoebus High School: June 17 at 9:00am
Kecoughtan High School: June 17 at 1:30pm
Event Times
This event has already occured.