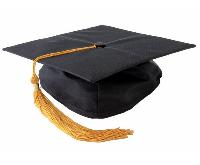 Jun 15 - 17, 2023

The Hampton Coliseum campus will be busy this weekend and traffic will be heavy. Please "be green" and carpool if you can; allow extra time for traffic and parking!
Hampton City Schools Graduation Ceremonies
Thursday, June 15, 2023, Phoebus, 7:00 p.m.

Friday, June 16, 2023, Kecoughtan, 7:00 p.m.

Saturday, June 17, 2023, Bethel, 9:00 a.m.

Saturday, June 17, 2023, Hampton, 1:30 p.m.

---
In an effort to ensure that everyone experiences an enjoyable graduation ceremony, we ask guests to follow the following guidelines and procedures:
Please adhere to the dress code printed on the reverse side of the graduation ticket.

Entrance doors will be closed once graduates are called to receive diplomas.

Seats will be on a first-come, first-served basis.

Limit celebration to polite and brief applause.

Aisles must remain clear; those video recording or taking photos should remain in their seats.

Items not permitted include: strollers, flowers, gifts, gift bags, balloons, banners, signs, laser lights and air horns.

All graduates and guests are required to self-administer a Health Assessment Questionnaire before arriving at the Hampton Coliseum. Any graduate or guest who does not feel well should remain at home.

All graduations will be streamed live on WHCS TV (Cox 46, Verizon Fios 20).
Event Times
This event has already occured.