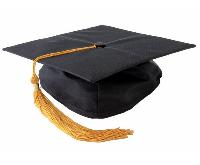 June 9, 2023 7:00 pm

The Hampton Coliseum campus will be busy this weekend and traffic will be heavy. Please "be green" and carpool if you can; allow extra time for traffic and parking!
Williamsburg - James City County Schools Graduation Ceremonies
WJCC Schools will recognize Class of 2023 graduates on June 9, 2023, at the Hampton Coliseum. School ceremony times are:
9:00 a.m. – Warhill High
12:30 p.m. – Jamestown High
4:00 p.m. – Lafayette High
Doors open to ticketed guests one hour before the ceremony begins. Specific ceremony information will be provided closer to the graduation date.
Event Times
This event has already occured.