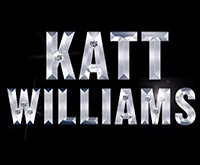 July 28, 2017 8:00 pm

Doors open at 7:00pm

$58.50, $48.50, $38.50. Additional fees may apply.

Free
Katt Williams: Great America Tour
With more than 20 years in entertainment, Katt Williams has developed a career seeded with thousands of stage shows in sold-out arenas, a laundry list of starring roles on the small screen and memorable performances in major box office hits. Williams has earned fans through his many hilarious stand-up specials, including "The Pimp Chronicles," "It's Pimpin' Pimpin'," "American Hustle" and "Priceless: Afterlife." He is known to most for his breakout role on MTV's "Wild 'N Out" as well as his acting roles in Ice Cube's "Friday After Next" and "First Sunday." A Katt Williams "Event" is more than guaranteed laughter. As one of this generation's rare urban public officials, Williams guarantees his audience an experience that will encourage further conversation after his curtain closes.
Reviews from the Great America Tour
"Judging from the laughter at Saturday night's show, Katt's relationship with the audience is as solid as ever" – Chicago Tribune
"It was a great show. Katt brought his 'a game'!" – Kena D.
"This guy is hilarious. Still one of the best hands down" – Carolinagirl92
"Awesome, awesome, awesome. Entire show was a blast" – Binkybug
"Katt gave an awesome show from beginning to end" – Tkelow
"Show was amazing. Was wiping away tears the entire night" – Tyesha B.
Event Times
This event has already occured.