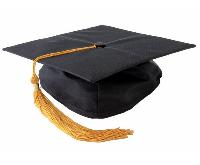 June 10, 2023 7:00 pm

The Hampton Coliseum campus will be busy this weekend and traffic will be heavy. Please "be green" and carpool if you can; allow extra time for traffic and parking!
York County Schools Graduation Ceremonies
Graduation Information
The senior classes of Bruton, Grafton, Tabb and York High School will cross the stage and receive their diplomas at the Hampton Coliseum on Saturday, June 10.

Grafton High School - 9 a.m.
Bruton High School - 12 p.m.
Tabb High School - 3:30 p.m.
York High School - 7 p.m.
Event Times
This event has already occured.